Travel to United States with your Bau Bau
Do you want to travel to the USA with your dog?  There are some key points you need to know!

First, to travel from Italy to the United States with your dog, the Italian government requires a health certificate, comparable to a real passport associated with the dog. It is issued by the local health authority.
The health passport certificate must contain certain information: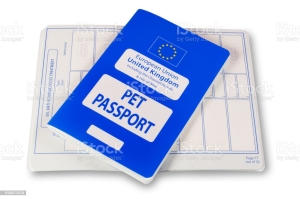 Personal details of the owner.
Animal history: breed, date of birth if possible, gender, colour and characteristics.
Current condition of the animal: it must state that the animal has undergone a veterinary examination on the same day of issue and is in good health.
The status of vaccinations, especially rabies, which must be administered at least 20 days before departure to the United States and no later than 11 months after the issuance of the passport and departure.

You also have the opportunity to get a certificate of good health, signed and dated by your trusted veterinarian, no more than 48 hours before your appointment at the ASL, since not all ASLs offer the possibility of on-site veterinary examination.
The health certificate issued by the ASL is valid for 6 days and will require a fee to obtain it. It has international value and must be shown, at check-in, to the customs officer of the departure airport.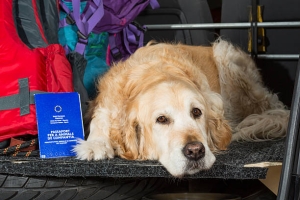 Traveling in the USA with the dog is not complicated.
The US government body that deals with it is the CDC Center for Disease Control, carries out checks at the entrance to the USA and does not necessarily require a health certificate, but in some airlines it is required. Upon boarding, dogs will be inspected and if they show symptoms of some infectious disease, they may be denied entry to the USA. In case of suspected pathology at the boarding controls, the dog will undergo a veterinary examination and the cost will be borne by the owner. In addition, the dog must be accompanied by another certificate stating that the dog has been subjected to a rabies vaccination not earlier than 30 days from departure to the USA. The same applies to accompanying dogs for disabled people and guide dogs for the blind.
The puppies of dog, that is, under the age of three months and that because of their tender age can not be subjected to vaccination against rabies and therefore without the certificate. They can also leave provided that the owner signs an agreement with the CDC with which he undertakes to keep the puppy in isolation until the time that will allow its vaccination, followed by another 30 days of quarantine to allow the vaccine to take effect.
Visitatori:1270
Totali: 44491
http://www.greentours.travel/wp-content/uploads/2023/01/logo-green-tours-orizzontale-trasparente.png
0
0
tyajima
http://www.greentours.travel/wp-content/uploads/2023/01/logo-green-tours-orizzontale-trasparente.png
tyajima
2023-03-02 15:11:47
2023-03-02 15:21:01
Travel to United States with your Bau Bau